Foh San (New Location) @ Ipoh
A few of my previous visits back in Foh San (old premise) was wonderful ones, like Foh San Dim Sum 富山香港點心茶樓 (part I) and Foh San Dim Sum 富山香港點心茶樓 (part II) .
This time driving down the Jalan Leong Sin Nam, halfway through, "Wah, how come out of a sudden, one such 'grand' unit bulging out like that in the middle ? So not matching one heh?! "
Reaching there around 11a.m. See? The waitress somemore got time to put her hand around her waist. A LOT OF vacant tables loh! :p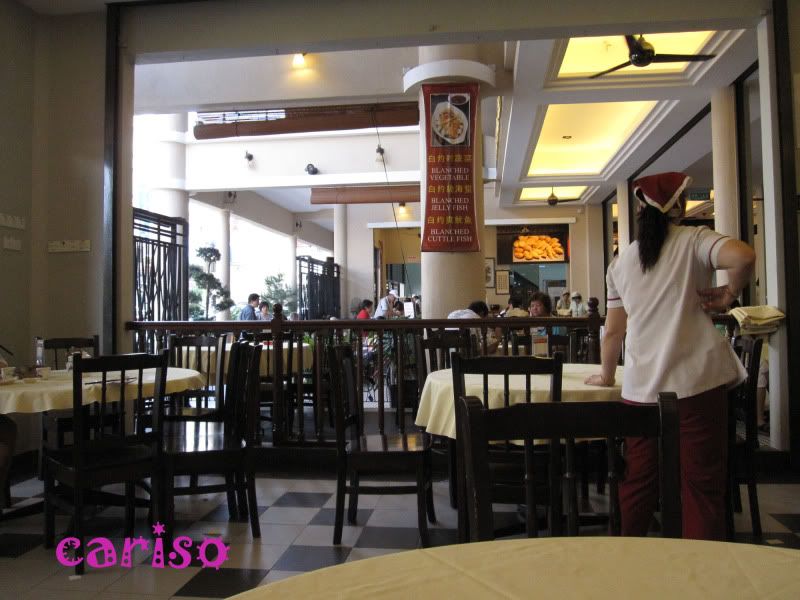 Perhaps I was still stuffed with earlier breakfast, therefore other than the egg tarts and the char siew pau, the rest I really felt SO SO.
Restoran Foh San Sdn. Bhd.
Biskut Foh San Sdn. Bhd.
51, Jalan Leong Sin Nam, 30300 Ipoh Perak.
Close every Tuesday. Open daily includes Sunday and public holiday.
Tel : 605-2540308 (6.30am to 2.00pm)
Direction : Very near to the old Foh San. At the old Foh San road, turn right, driving past the Caltex (on your left), Foh San is at behind of Caltex. So just turn left after Caltex to go in this street.
What was our best reward after getting to Foh San succesfully?! It was —– the car was trembling like hell lah.
This is the chameleon that entertained me for the first 20 minutes at this workshop.