Ying Ker Lou (迎客楼) @ The Curve
I was headache everytime when wanna find a restaurant to eat at The Curve. Why I ended up only think of either Ying Ker Lou or Dragon-i are the only two that are OK leh?! The rest really boh ngam my taste. *sei for*
I still remember my first visit at Ying Ker Lou last year , a restaurant serving Chinese-Hakka Cuisine. Although CKA, I was was pretty impressed.
Jasmin Tea 茉莉香片 / Person (RM4.00)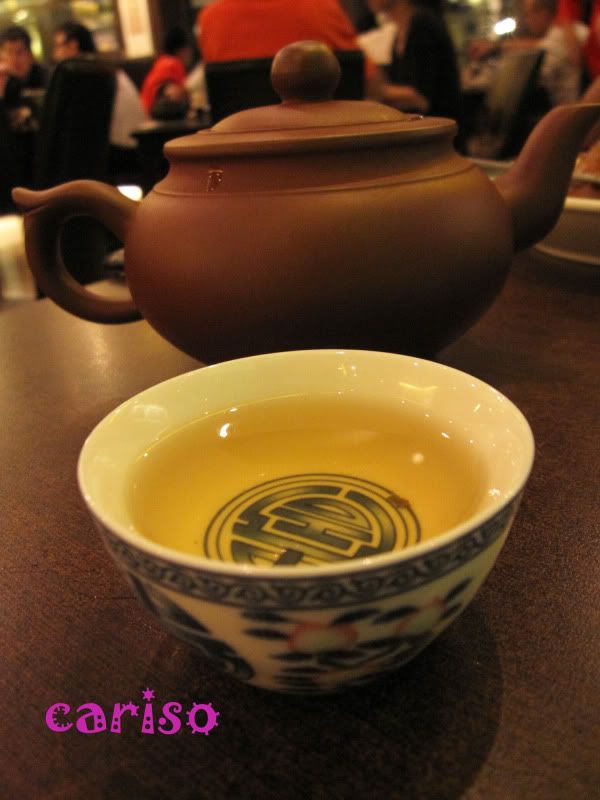 Hakka Fried Pork 客家焖炸肉 (RM24++). A repeated order. I like the fatty part and the black fungus loh!

Hakka Stir Fried Eggplant, Green Bean and Bittergourd 客家炒三寶 (RM15++). I like this dish too! The bittergourd is thinly-sliced. The whole dish turned out to be rather appetizing and sweet.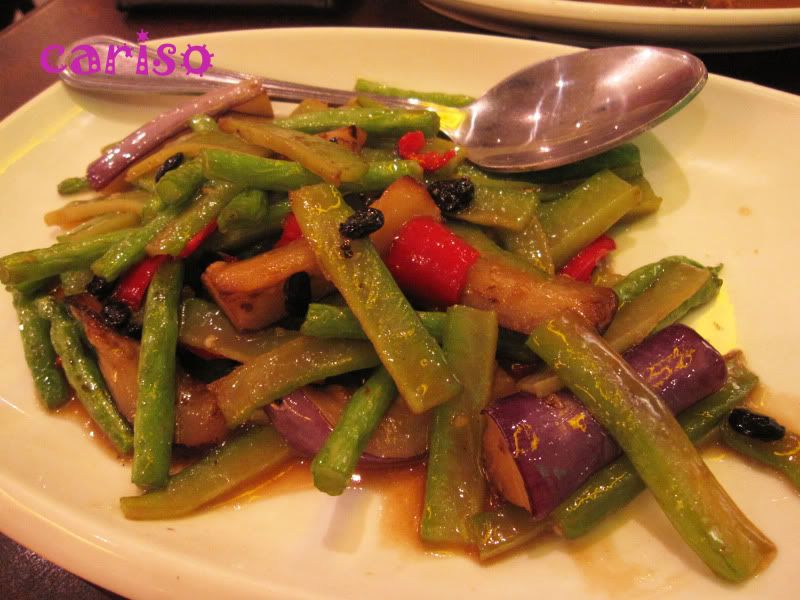 SP Lotus Soup 蓮藕燉湯 (RM11.00+). Ingredients are lotus, red dates, peanuts and pork. Lou For Tong, rich and moisturzing enough!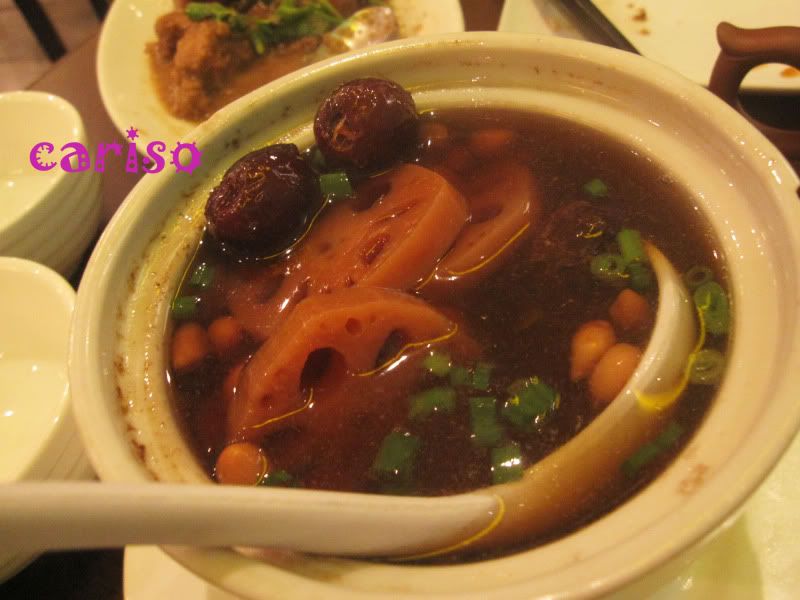 Braised Pork Tail with Peanuts 花生焖豬尾 (RM25.00++). The pork tail was rather springy, not that soft in texture, which is the way I like it to be. This kind of texture is good for chewing (嚼勁) though.
Ying Ker Lou
Add : Lot 138 & 139, 1st Floor, The Curve.
Tel : 03-77294229
Business Hours:
Mon-Fri 10.00a.m. till 10.30p.m.
Sat/Sun & Public Holidays : 10.00a.m. till 11.00p.m.